Have you ever closed a book and instantly felt like a part of you just died?  Or watched the end-credits of a movie file onto the screen, and find yourself sighing with longing?
Have you ever read or witnessed a story that touched you so deeply, that you connected with so perfectly, you wish it would never end?
Our culture is messed up in many ways.  We don't have to look very far to see this.  But, deep inside all of us, we have this desire for eternal things.  Think about it.  There are plenty of songs on the radio that have lyrics like "I wish this moment could last forever".   The song itself might have a pretty cruddy meaning, but this phrase is pretty common in modern music.  We all know that when we have something, good we want it to last forever.
We typically apply this thinking to love and relationships.  To romance and marriage.  Those moments when life seems so perfect, we wish time would freeze.
Yeah, hopefully you know what I'm talking about.
And then, of course, we can look at how, since the beginning of time, we've longed for immortality.  We've longed for "eternal life".  We just crave eternal, good things.
It's no surprise that we should apply this to stories.
Don't you like it when you find a nice long story to enjoy?  Maybe it's a serious page turner and you read the whole thing in two days.  Maybe it's a riveting show and you binge watch it for three days straight.  But still, don't you like it when stories are nice and long, long enough that you get to go back and revisit all the different parts?
I personally love being able to do this.  For me, I particularly enjoyed the Inheritance Cycle for this very reason.  The Inheritance Cycle, written by Christopher Paolini, isn't perhaps the most well-written series.  But each book in the cycle was nice and long.
There would be scenes that made you smile, frown, grimace with determination, etc.  I loved finding those moments in the story that made me go, "Oh yeah, I forgot about that!"  I loved the fact that the series was long enough for me to FORGET certain scenes…so that I could go back and relive them again, as if it were the first time.
THAT is the kind of series I love.  As I'm reading Harry Potter for the first time (go easy on me), I realize that this is another one of those series.  Big books, lots of stories within the stories.  Plenty of things I can go back and revisit.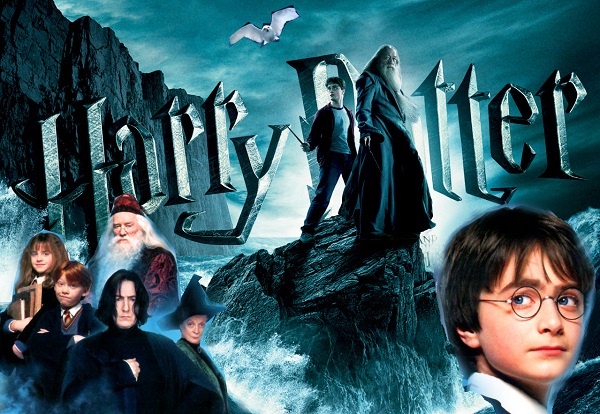 This, in a way, is how you make stories that last forever.
Even though the stories aren't lasting forever, our human minds will forget, and thus we'll have to go back in order to remember.  And we'll do this again.  And again.  And again.
It's a beautiful cycle.
My favorite book thus far is The Once and Future King by T.H. White.   Although it's just a standalone, it's big enough to have plenty of scenes that I'll forget.  In fact, there will be times when I'm able to pick that book up and read a scene I totally forgot about.  And, just as when I read it the first time, I'll enjoy the experience!
In all honesty, this is what I'm trying to do with my own series, Elithius.  I've planned for it to be a long series.  In fact, I like doing this because it helps me create an intricate plot and realistic characters that my audience can grow with.  My characters are teenagers when the story begins.  They'll be adults by the time it finishes.  Along the way, they'll have plenty of ups and downs.  I think this will be very…realistic.  Life is never easy and straightforward.  Our struggles in life are usually never short; so neither should a plot be; neither should a story be.
Life is a journey, and I believe that stories are too.
Some stories will be forgotten, but not mine.  I won't let that happen.
I challenge you to do the same.
We all search for eternity in some shape or form.  Make a story that is eternal.  Make a story that never dies.
---
What do you think?