That title is a mouthful, I know…
But it's true, and thus I reiterate: What inspires your PERSON will inspire your WRITING.
Maybe this means like an obvious statement, but that doesn't make it any less true.
I've been really busy; my life is just BUSY.  I'm working a lot because I need money for an apartment so that I can commute to college.  My family is putting our house up for sale, but a lot of work needs to be done on the house FIRST, as always.  This means a lot of my time goes to working on the house.
I've also got relationships to keep up with in my family, friends, my girlfriend, God, etc…
Yeah, life is busy.  To be honest, I rarely have time to even THINK about my story because I have to remain focused on whatever else I'm doing.  It's a painful existence, I'll admit.
So it's nice when I'm finally able to indulge myself in something that I enjoy…but something that doesn't require too much creative expression.
Look, when I'm brain-dead after a long day of work, I don't always want to write.  Becauseeeeee I'm brain dead.  But I can still do things that inspire me and therefore inspire my writing.
And what "things" would that be?
Uh, watching anime.
I know it sounds dorky or nerdy.  But if you're reading this then you're probably a blogger too, which means you are also dorky or nerdy.  So back off. 😉
Yes, I enjoy watching anime.  Not the weird stuff.  Or the romantic, pornographic stuff.  The good, wholesome stuff.  I like the intense action scenes, the heroism, the human emotions.  I love the beautiful scenery and the amazingly choreographed fight scenes.
Just look at this picture and BASK….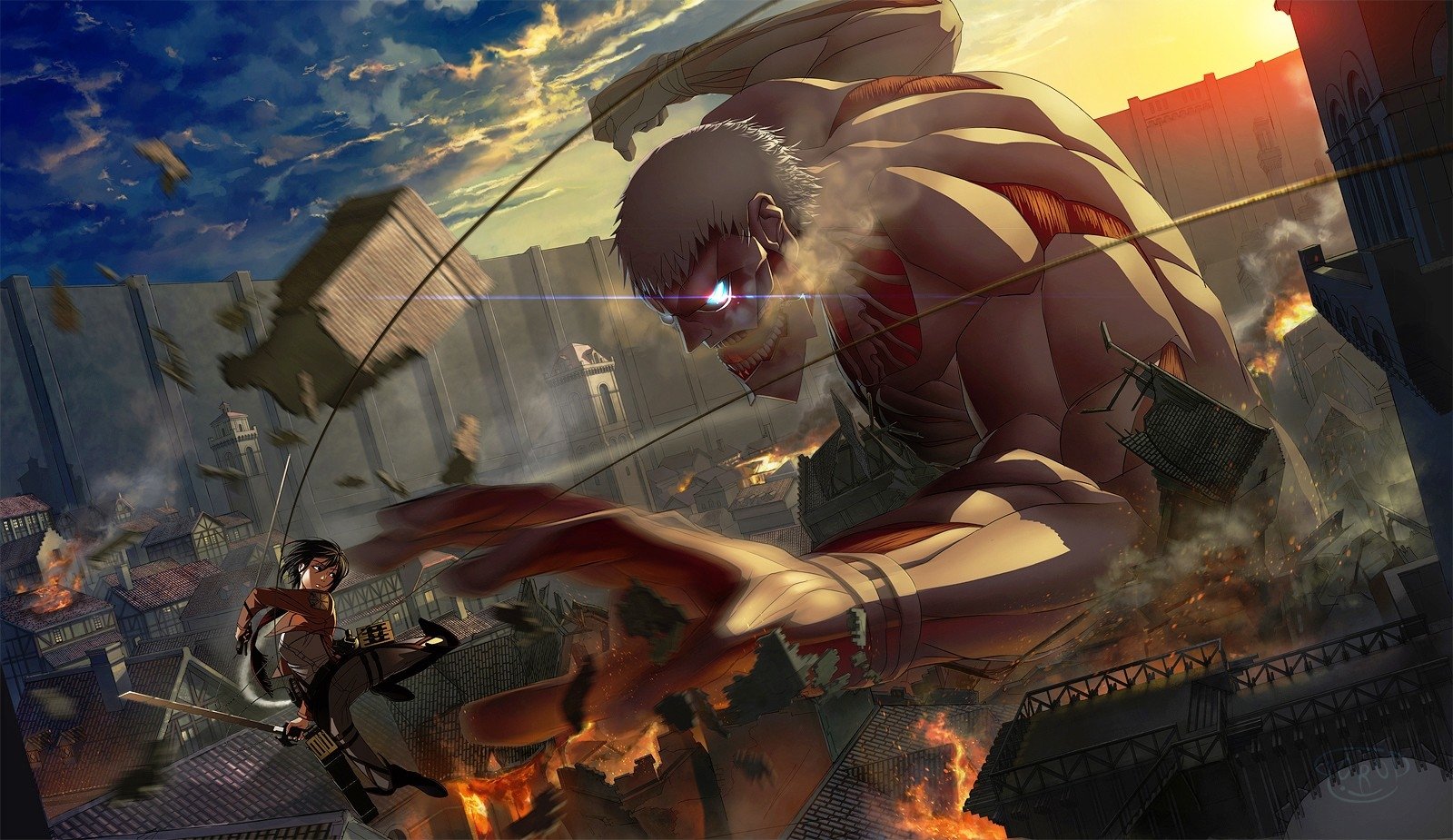 This relaxes me…that might sound weird, but it does.  It touches me deeply and makes me feel like me.
And, in the end, these are the same emotions I need–that anyone needs–when they right.
What makes you feel inspired?  Don't be afraid to find time to indulge yourself a little.  You'll be amazed at the impact it makes.
I hadn't written my book for five days until today.  But I just pushed out four pages on anime-inspired emotion and probably some of God's grace.  Four pages is pretty dang good.  Yeah, believe me, inspiring yourself is important.
What do you think?
Motivating yourself to start something can be just as hard as motivating yourself to FINISH something.  In all honesty, I would argue that finishing something that you've started is actually harder.  It takes a lot of effort; it takes a lot of critical thinking; it takes a lot of time.
But motivating yourself to begin requires a special type of motivation.  You have to be willing to accept that you DON'T know what will come of your endeavor.  No matter how much you plan and outline, there are so many variables.
You have to accept that it's going to be hard.  It's going to be difficult.  There are going to be curve balls.
But you have hope, and so you begin anyway.
And this kind of "beginning" motivation is the most important.  Because if you don't start, you'll never finish.
You've heard me quote this before: "You can't edit a blank page".  But you CAN edit a crappy page, because at least you wrote something.
Writing…gosh…sometimes writing is hard.  Sometimes it seems meaningless, as if you're in your own little world, and nobody cares about you.  Or maybe everyone is stuck in THEIR own little worlds, but their worlds are bigger and more important than yours.
Sometimes writing sucks.
But you have to push through.  It's that simple.  There's no "sugar-coating it".  Writing sucks sometimes, and you have to push through.
And if you WANT to write, but you haven't started?  If you DREAM about writing, but don't think you'll ever finish?
Start anyway.
Because if you don't start, you'll never finish.
---
Ironically, it took me five days to write this because I didn't have enough time to finish it!!!  What do you think?